Attraction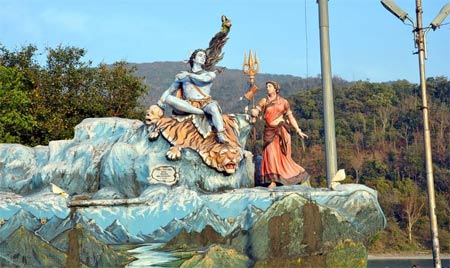 Triveni Ghat
Triveni Ghat is the most popular place in Rishikesh where many people take a holy dip to wash away all their sins. What makes it more popular is the fact that it is believed to be at the confluence of Ganga, Yamuna and Saraswati.Hundreds of people attend the Ganga Aarti every evening at Triveni Ghat.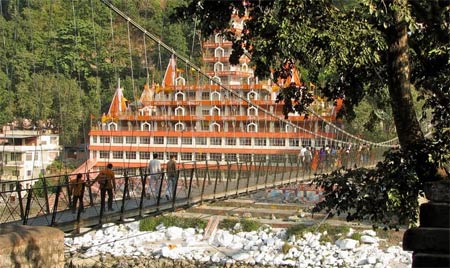 Lakshman Jhula
Lakshman Jhula, the famous hanging bridge across Ganga, is about 3 km from the main township of Rishikesh. It is 450 feet long and is situated at a height of 70 feet from the river. As per mythological tales, once Lakshman, the younger brother of Lord Rama, crossed river Ganga at the same site where the bridge now stands.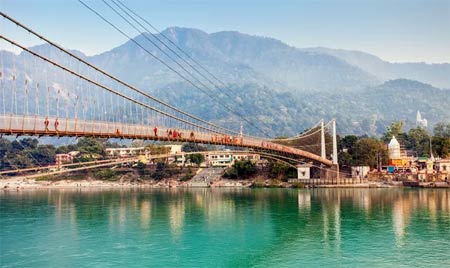 Ram Jhula
Ram Jhula is situated 3 Km north of Rishikesh. It's a very popular place amongst people coming for religious purposes because it has very known Ashrams. Most known is Geeta Bhawan and Swarg Ashram and these temples are very important in Hindu society and you will see much more commotion here then in Laxman jhula.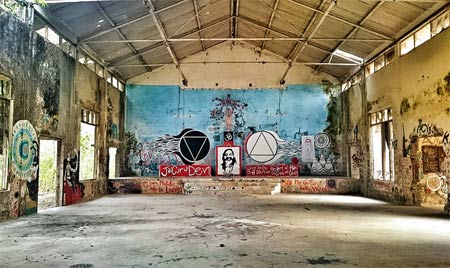 Beatles Ashram
In February 1968, the Beatles travelled to Rishikesh, in northern India, to attend an advanced Transcendental Meditation (TM) training session at the ashram of Maharishi Mahesh Yogi. Amid widespread media attention, their visit was one of the band's most productive periods.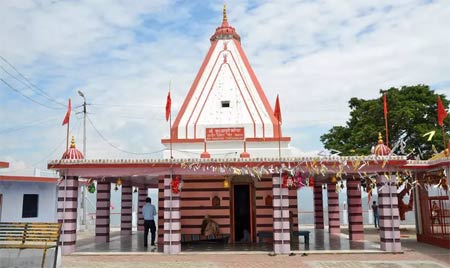 Kunjapuri Temple
Kunjapuri Devi temple is considered as one of the 52 Shaktipeeth / Shaktipeetha/ Shaktipeetham .Kunja Puri, one of the thitrteen most important Goddesses of Shivalik range , the lower Himalayas.One can witness excellent sunrise or sun set on the Greater Hiamalayan Peaks and the vast Indo Gangetic plains .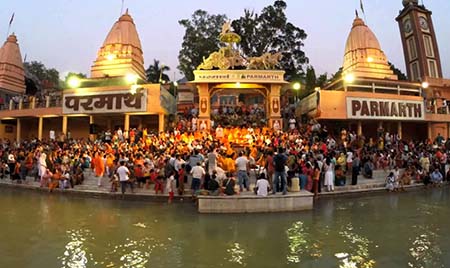 Parmarth Ganga Aarti
The aarati happens at a very picturesque place on the banks of Ganga, in front of a Shiva statue built on the river. You see some activity beginning at the riverbank around 5 pm. People start cleaning up the area, lay carpets in preparation for the aarti.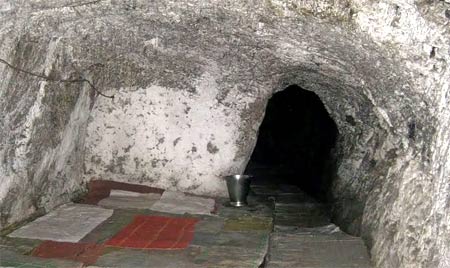 Vashistha Gufa
Vashistha Cave or Vashistha Gufa is an ancient cave where great Sage Vashistha meditated. As per Hindu mythology, Sage Vashistha was a manas putra (human son) of Lord Brahma and one of the seven great sages (Saptarishi). Located at 25 km from Rishikesh in Badrinath road, Vashistha Cave is popular among visitors comes for deep meditation in Rishikesh.
Swarga Ashram
Swarg Ashram is a small township located 5 km upstream from Rishikesh, on the left bank of the Ganges, opposite to Shri Shivananda Ashram. It can be reached by two ways – either by crossing river Ganges by boat or by walking through the Ram/Shivanand Jhula built across the river.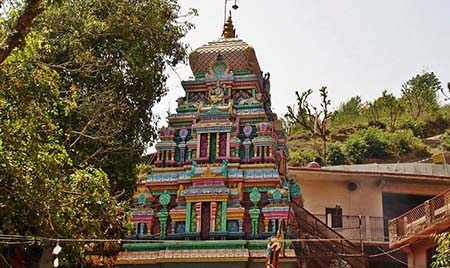 Nilkanth Mahadev Temple
Nilkanth Mahadev Temple is an ancient temple situated at a height of 1675 m, on a hill above Swarg Ashram. It stands adjacent to the mountain ranges of Nar-Narayan, at a distance of approximately 20 km from Rishikesh. It is enveloped between the valleys of Manikoot, Brahmakoot and Vishnukoot.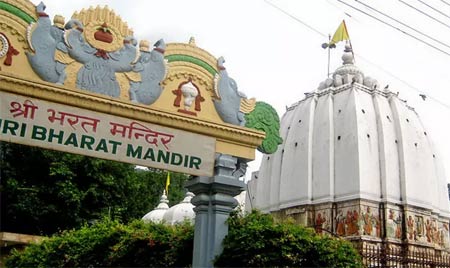 Bharat Mandir
Bharat Mandir (Temple) is situated in the heart of the township of Rishikesh. It is approximately half kilometer away from the Triveni Ghat, the famous river bank in the town. Said to be the oldest temple in Rishikesh, it is also regarded as one of the most ancient shrines in India. According to historical evidences, Adiguru Shankaracharya, the great theologian, laid the foundation stone of Bharat Mandir (Temple).